Remember: You are the Consumer! You have the right to choose who you would like to work with for all of your Real Estate Needs.
There are many great Title Companies in East Texas! Here are a couple we do business with frequently.
Janie Malone (903) 534-8917

Judy Fox (903) 509-1400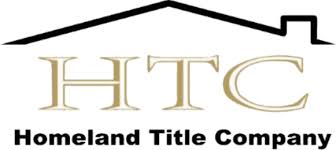 Title insurance may not be as well-known as homeowner's insurance or even flood insurance, but it serves an important purpose. Here are the basics.
What is title insurance?
Title insurance is protection for you and your mortgage lender against mistakes made in a title search and protects the insured from future losses due to past faults or claims against the property. For example, hidden defects such as fraud, forgery, missing heirs, and even clerical errors can affect title to real estate.
What kind of title insurance is available?
There are usually two types: lender's and owner's.
What is a lender's policy?
The lender's policy is usually based on the amount of your loan and protects the lender's interests in the property against a problem with the title. The policy coverage decreases yearly, and goes away when the loan is paid off.
What is an owner's policy?
Owner's title insurance fully protects the homeowner in the event that there's a problem with the title that wasn't discovered during the title search. It also helps pay for legal fees involved in defending a claim to your title. It lasts as long as you own or have an interest in the property.
How much is title insurance?
In Texas, title-insurance rates are set by the Texas Department of Insurance and depend on the value of your property. If you are a homebuyer purchasing owner's title insurance, you pay a one-time fee at closing. You may also be able to negotiate with the seller to pay for your coverage.
Why should I get title insurance?
Even though claims on title insurance aren't as common as other types of insurance, they still occur and are complicated legal issues. Think of title insurance as an extra way to protect one of your biggest investments.
Legal disclaimer
The material provided here is for informational purposes only and is not intended and should not be considered as legal advice for your particular matter. You should contact your attorney to obtain advice with respect to any particular issue or problem. Applicability of the legal principles discussed in this material may differ substantially in individual situations.